It's important to do your due diligence to ensure that you are recycling the materials in the correct way, as just one wrong product can send an entire truckload of perfectly good recycling to landfill.
To help you navigate what the correct way is, we have gathered an overview of the most used materials in your Baxter deliveries.
You can also check if your pharmacy qualifies for Baxter's recycling services here.
Cardboard Boxes
Material: Made from 35% recycled materials.
How to recycle: Once the tape has been removed, Baxter's cardboard boxes can be placed in your recycling bin after use. Tape is not biodegradable and must be discarded in household bins.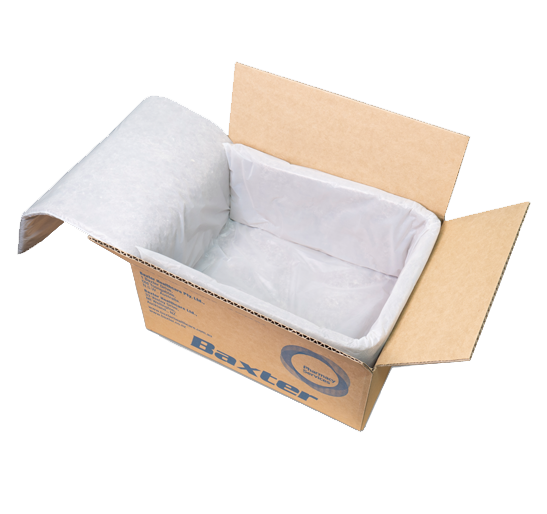 Woolpack / Wool Liners
Material: Made from 100% biodegradable and compostable sheep's wool.
How to recycle: After removing the plastic film, the wool felt can be put in the green/compost bin, used as weed mats or mulch in gardens.
The plastic film can be recycled via local centres.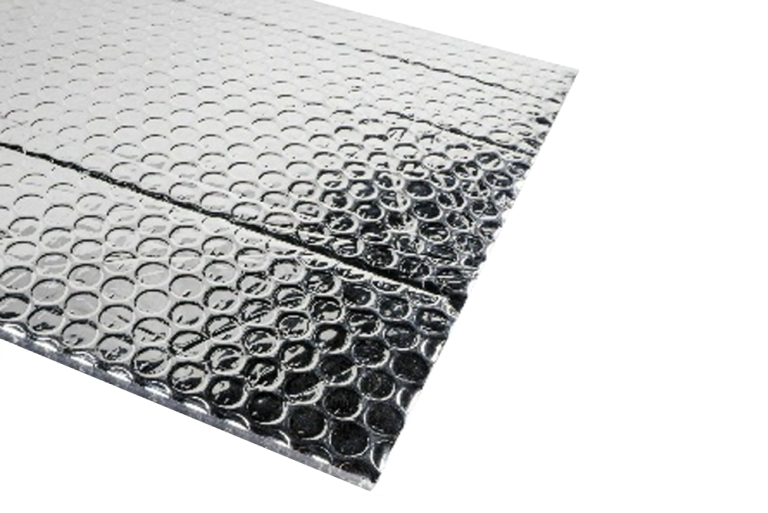 Foil Packaging
Material: The bubble-wrap is made from 10% recycled material, while the foil is a metalised polyester.
How to recycle: As long as the material hasn't been in contact with a cytotoxic drug, the bubble wrap can be recycled via local centres, while foil has to go in the rubbish bin.
We continue to search for a more sustainable alternative to this product.
Ice Bricks
Material: The outer plastic pouch is made of white polyethylene plastic casing and the pouch contains a freezable gel formulation.
If you don't want to reuse your ice brick, discard the gel in household bins or add the gel contents to your garden, as it will help soil to retain water. The plastic pouch may be recycled in local centres.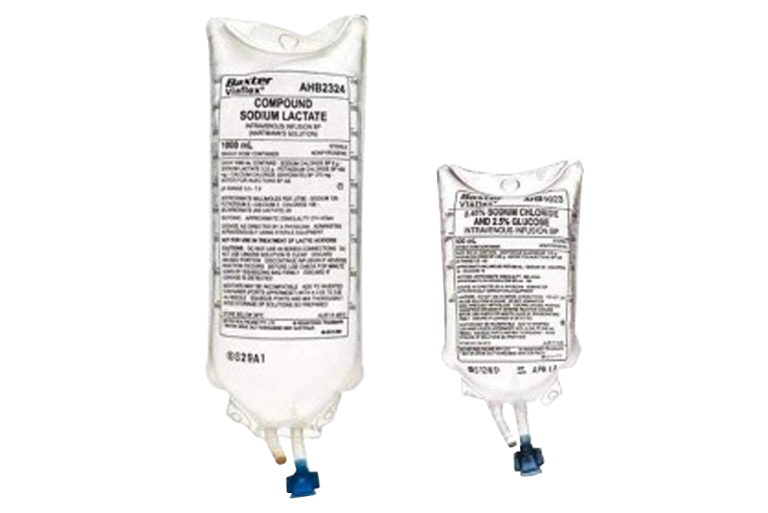 IV Bags & Pouches
Material: Made in Australia by Baxter from 35% reclaimed materials.
How to recycle: If you are using Viaflex/PVC bags, we offer a unique pvc recycling program.
If you are using Viaflo/non-PVC they are usually not safe to recycle as they are typically used for cytotoxic drugs.
Pour / Irrigation Bottles
Material: Caps and bottles are made of 100% polypropylene.
How to recycle: These materials can typically be placed in your waste recycling bin and are fully recyclable.
Understand the Recycling Codes
On all your Baxter products you'll find a recycling code - a chasing arrows logo. This code helps you do your due diligence when understanding how to correctly dispose the product.